St Cedd's School Unveils New Pre-School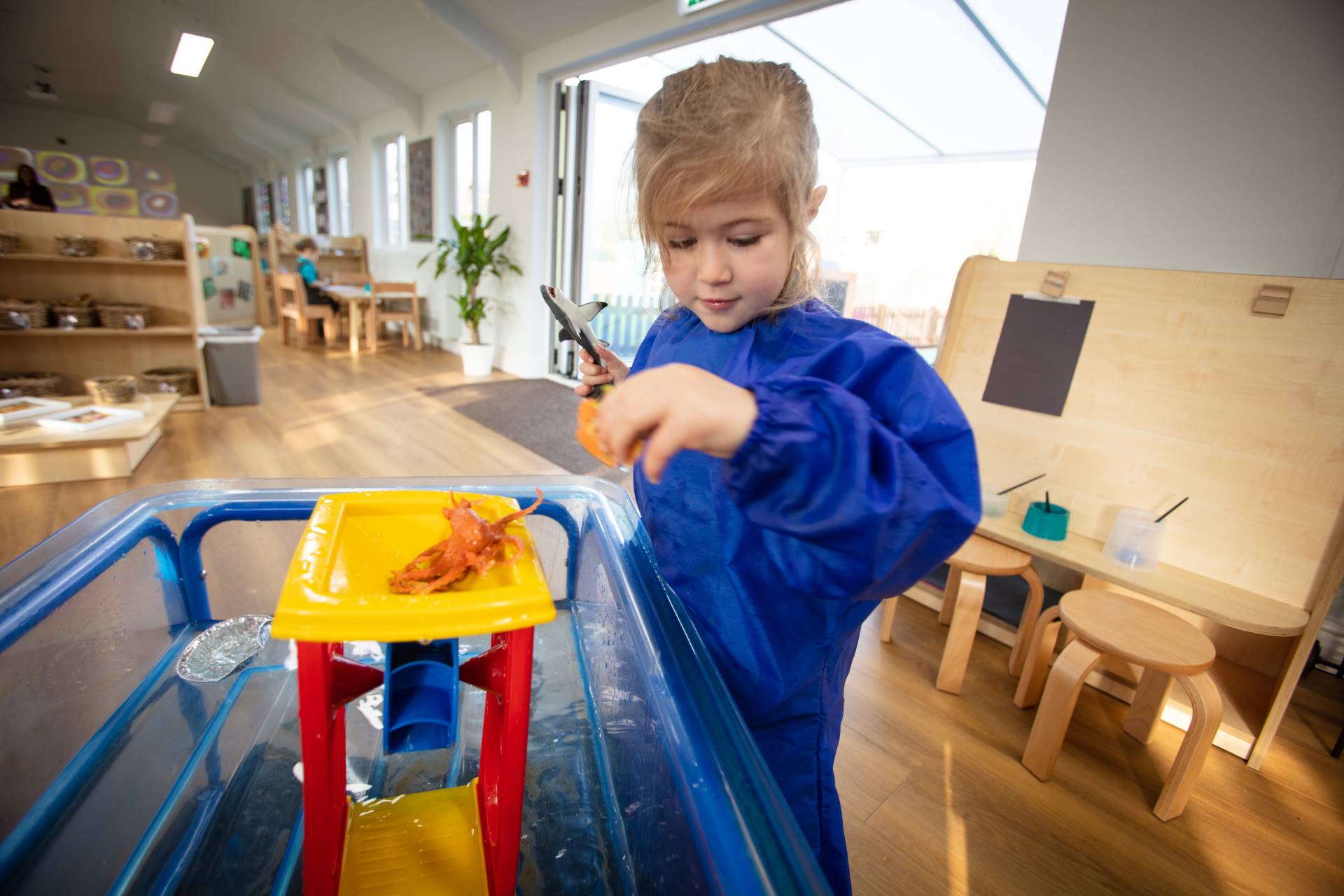 After an extensive refurbishment project, St Cedd's School is delighted to welcome pupils into its brand new, spacious, ultra-modern and child-focused Pre-School.
The new Pre-School benefits from state-of-the-art technology to enhance the children's experiences and create an interactive and engaging environment. The inside area includes enriching activity stations for children to learn both independently and in groups. Bi-fold doors allow the Pre-School to be transformed into an impressive inside/outside space that provides pupils with an abundance of play areas in which to engage and explore. During break times, the children have fun on the new play equipment in the Pre-School's dedicated, secure playgrounds.
In addition, St Cedd's School has its own wonderful Forest School on site which the Pre-School pupils visit on a regular basis to expand further their outside learning.
As part of the highly reputable independent preparatory school based in New London Road, this Early Years' Foundation Stage education provision is available to all children from the age of three years old, providing them with an excellent transition into Reception at the School.
St Cedd's School is proud to offer term-time wrap-around care to aid busy parents. Pre-School pupils can attend a before-school Breakfast Club from 07:30 and TLC Club after school until 18:00.
Mr Matthew Clarke, Head of St Cedd's School, says, "At St Cedd's School we tailor our teaching to each child's individual needs and it was important for us to ensure this refurbishment was tailored to the children's needs too. From colour choices and furniture to room layouts and resources, every element of our new Pre-School has been carefully selected to create what we believe is the perfect setting for the youngest learners in our School. We hope to welcome many of you to our upcoming Open Mornings where we will gladly showcase the new Pre-School to you, and all that St Cedd's School has to offer."
Pre-School Teacher Miss Susie Day, who runs the Pre-School with Mrs Amecia Wilkins, adds, "We are absolutely thrilled with the new environment we have created for our Pre-School pupils. It enables the children to flourish; becoming independent, creative and collaborative learners. They thoroughly enjoy exploring in both the inside and outside environments and it is wonderful to see how they engage with the new provision."
For further information and to book to attend one of our 2019 Open Mornings, visit our Admissions page, call 01245 392810 or email admissions@stcedds.org.uk.